Commercial & Residential Roofing
Our licensed, professional team of professional roofers are experts and have years of experience in all kinds of roofing projects. We're highly trained in the newest commercial roofing innovations. We provide roofing solutions for commercial and residential clients.
Roofing With Your Insurance Company
CAM Construction Group has the experience and trust of the local insurance companies to repair or provide a new roof that has been damaged. Our established communication channels will assure you that your roof will be processed quickly, and having you rest at ease. We will provide a thorough inspection and assure that every inch of your roof is covered and up to standard, call us today.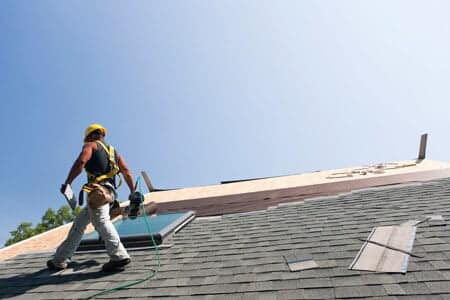 Also known as Thermoplastic Olefin Roofing, is the fastest growing segment of the commercial roofing industry. It is lightweight and reinforced for watertight integrity. It is able to resist impact and wind uplift as well as harsh weather. It provides excellent energy efficiency while resisting mold, dirt accumulation, and tears. Call us today for more information.
Shingle roofing is the most common and popular type of roofing, especially for homeowners. Composite, wood, and slate are the traditional materials used with shingle roofing. Materials can be variable in terms of cost, appearance, durability, and weight. We provide in-depth consultations to find the best material for you.